Department of English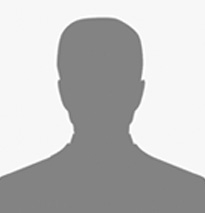 Sharmila Majumder
Head of the Department
Departmental Phone No.

(033) 2582-8750, 2582-8220 Ext. 276

Departmental E-mail Address
As one of the oldest departments of the University, the Department of English showcases a long and successful history of guiding bright young minds for over 60 years. The Department was established in 1960, the year in which the university itself was founded. The journey started with 4 teachers and 30 students, and M.A. in English was the only course offered by the department initially. In the seventies, undergraduate and subsidiary courses were introduced whereas M. Phil was introduced in the mid-eighties. Incidentally, English was the first department in the university to offer the course.
Today, the department has 12 full-time teaching positions, 3 non-teaching positions, 1 part-time non-teaching staff and a combined strength of about 250 students in the postgraduate course. In addition to this, there are several full-time and part-time scholars engaged in research towards their Ph.D. degrees in English.
The Department has consistently tried to ensure that teachers remain available to the students as much as possible for any kind of academic advice and would like to further develop its long-standing reputation of promoting teaching and research inside as well as outside the classroom. National as well as international conferences are organized by the Department as are workshops and one-day lectures by eminent academicians. The faculty members have also marked their distinction in presenting research papers, chairing academic sessions at national/international conferences across the globe and published research articles in books/journals of national as well as international repute. The Department intends to continue this inheritance for further development of academic activities.
Programmes offered
Sl. No.
Programme
Duration
Intake capacity
Admission criteria
1
M.A.
2 years
135 (increases as per university decision)

B. A. (Hons) in English

2
Ph.D.
6 years (maximum)
24

M.A. in English (with 55% marks or equivalent as per UGC regulations)
Qualifying in the university RET / UGC-NET (including JRF)/UGC-CSIR-NET (including JRF)/SLET/ SET/GATE/ being appointed as URS under the University Research Fellowship Programme/ obtaining M.Phil. degree from this University or any other University/ Institute recognized by this University. [See the University Ph. D. Regulations 2021 for details]
Faculty Profile(Alphabetical Order)
Department Details
The department offers optional courses in areas as varied as European literature, Postcolonial literature, American literature, Indian Writing in English, Gender Studies, Film and Literature, Women's Writing and Dalit Studies. Research towards M. Phil. and Ph. D. degrees, too, focus on diverse areas such as
British Literature
Indian Literature in English
Translation Studies
Linguistics and English Language Teaching (ELT)
Film, Theatre and Adaptation Studies
Dalit and Caste Studies
American Literature
Gender/Masculinity Studies
Postcolonial literature etc.
Seven functioning classrooms in total
A smart classroom with all necessary facilities and electronic/digital equipment
One audio-visual classroom
One reading room for research scholars and teachers
Six teachers' rooms
The office of the Head
The department office
The departmental computer laboratory (The PG students and research scholars have access to these computers)
Twelve desktop computers with internet connection in the department. Teachers have individual computers allotted to them.
Audio-visual aids in classrooms [such as computer with multimedia facilities (in smart classroom), camera and projector, DVD/VCD players etc.], scanner-photocopier-printer at the computer lab and in the Head's office, public address system in the large classrooms
Ongoing: No ongoing research projects at the department at present
Erstwhile Projects: UGC Major Research Project entitled "Shakespeare Criticism in Bengal (1947 to 1980): Retrieval, Archiving and Interrogation", PI — (late) Prof. Sarbani Chaudhury
Full Time: 5 scholars (at present)
Part Time: 7 scholars (at present)
Ph.D. Research Scholars of the Department of English: Profile
Sl No.
Name
Address
Supervisor
Research Area
1.
Tapan Kumar Kundu
Vill -Debnathpur, PO- Chhatina,

PS – Tehatta, Dist. – Nadia

PIN- 741160

Prof. Niladri R. Chatterjee
Trans Masculinity
2.
Sagnik Yadaw
13 Ganendra Mitra Lane. Kolkata- 700004
Prof. Niladri R. Chatterjee
Survivor or Saviour: Hegemonic Masculinities in Select English Climate Fiction
3.
Mahamadul Hassan Dhabak
Sahebdanga, Nrisinghipur, Santipur

Nadia (WB), PIN – 741404

Prof. Niladri R. Chatterjee
Images of Masculinity in Select Dalit Writings
4.
Hiya Chatterjee

32A/50, Suren Sarkar Road, Kolkata – 700010
Prof. Niladri R. Chatterjee
Representations of Female Friendship and Solidarity in Select Indian and Pakistani Women's English Novels
5.
Taniya Neogi
189, Mahendra Mitra Road. Barodurari, P.O+dist – Hooghly

PIN – 712103

Prof. Niladri R. Chatterjee
Representation of postcolonial Parsee masculinity in select English fiction
6.
Srijita Saha

New Dangal Para, Das Lodge campus, Suri, Birbhum

PIN – 731101

Prof. Niladri R. Chatterjee
Fractures and Contestations in Select Indian Postcolonial Queer Literature
7.
Koushik Ghosh
Vill – Khamarpara. P.O – Gopinagar. P.S – Chakdaha. Dist – Nadia. PIN – 741238
Prof. Baisali Hui
Electronic Resources and English Language Skill Development in Tertiary Level School Education in West Bengal
8.
Tamalika Das
86 Basanta Kuthir, Khirki Lane, Chinasurah, Hooghly (W.B.),

PIN- 712101

Prof. Baisali Hui
Translating Third Theatre: A Sociolinguistic Study of the Plays of Badal Sircar
9.
Sangeeta Rakshit
Suksanatantala Main Road,

PO Chadernagore,

Dist. Hooghly, West Bengal,

PIN – 712135

Prof. Baisali Hui
Implementation of Integrated Skill Approach in English Among the Learners of Upper-primary and Secondary Levels, in Bengali Medium Schools of Select Districts of West Bengal: Scope and Limitations

10.
Bidyabrata Majumdar
A-11/216, Kalyani,

Dist. – Nadia, West Bengal,

PIN– 741235

Prof. Baisali Hui

Philology and Nationalism in Nineteenth Century Norse Translations in English

11.
Mousrisha Roy
21/1, R.N. Tagore Road,

P.O + P.S –Santipur,

Dist – Nadia

PIN – 741404

Prof. Baisali Hui
Interrogating Nature: Ecocritical Reading of Indian English Poetry of 1950s – 1980s.
12.
Sougata Chakraborty
408/1 AC Road, PO. Khagra, Murshidabad, West Bengal,

PIN – 742103

Dr. Dhrubajyoti Sarkar (Principal Supervisor),

Dr. Sandip Mandal (Co-Supervisor)

Use of Folk Cultural Elements in the Proscenium Theatre Performances of West Bengal in the First Two Decades of the Millennium
On 26 April 2019, a one-day National Symposium on "Dalit Studies: Issues, Challenges, Possibilities, and Reception" was organized by Department of English, University of Kalyani in collaboration with Indian Council of Social Science Research-Eastern Regional Centre (ICSSR-ERC), Kolkata.
On 13-14 March 2018, the department organized a UGC-Sponsored National Seminar on "Queer Here, Queer There: Bodies, Identity, and Culture" in collaboration with Sappho for Equality.
On 24 March 2017, the department organized an international seminar on 'The Body Politic : Gender and Nation'.
The department organized an international seminar on 'Good Place: Representations of the Utopic' on 8-9 February 2017.
The department organized a series of invited special lectures by eminent teachers and scholars on subjects ranging from course-related topics to issues of general academic interest. The Invited Lecture Series was conducted successfully and the students were benefitted from their interaction with renowned scholars and professors of national and international repute.
The department is in the process of developing research collaboration with other institutions and providing better research opportunities to its scholars and students