Department of Political Science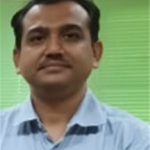 Dr. Pratip Chattopadhyay
Head of the Department
Associate Professor
Departmental Phone No.

(033) 2582 8750 / 8275 (Ext. 284, 285)
A creation of Fifth Five Year Plan, the Department of Political Science set out on its tryst with destiny in the academic session of 1978-79 with a contingent of five teaching posts and twenty five students and Professor Madhu Mangal Singh, an eminent scholar in the fields of Public Administration and Constitutional Law, took the chair of Head of the department. Professor Tarun Chandra Bose, a UGC National Lecturer and a name in the US Hall of Fame, joined the department during the Sixth Plan and served till his retirement. It was during the Seventh Plan that another teaching post and a post of Research Associate were gained by the department. Though the department started as a minor, over the years it gained some reputation as a good teaching place. The department through its sheer quality of teaching has placed some of its students in high positions of the corporate world, university positions and teaching positions in the colleges of West Bengal and other states. The number of seats for students has increased steadily to touch the 100th mark in 2002.
At present thirty-six of the thirty-nine colleges and institutions affiliated to our University send their students to the department, which is gearing up to transmute this expanded influx of human resource. A forward looking entity, the department has always taught updated syllabi.
The teachers are not only engaged in dissemination of learing, but have enriched the discipline of Political Science through their researches, thus participating in its creation too. Poised to offer a Diploma Course in Human Rights and Duties Education, the department is planning to adjust to the post-liberalisation age of higher learning, education and its challenges. Scarcity of human and material resource sometimes interferes with its progress. But the department believes that its motto should be "to seek, to strive, to find and not to yield".
Programmes offered
Sl. No.
Programme
Duration
Intake capacity
Admission criteria
No programmes available.
Faculty Profile(Alphabetical Order)
Department Details
Development Studies.
Comparative Politics.
State Politics.
Public Policy Analysis.
Special Equipment :

Microfilm Reader, Microfiche Reader, Computer facilities
One Departmental Library with books, journals and periodicals.