Department of Lifelong Learning and Extension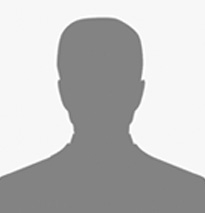 Professor Niladri Biswas
Head of the Department
Professor
Departmental Phone No.

(033) 2580-8371
University EPABX : (033)2582 – 8750 / 8220/8286 EXT : 275
Fax No. : 00-91-33-2582-8282

Departmental E-mail Address
A fifteen minutes drive from the campus of the Kalyani University towards north or south will produce completely different scenario for an onlooker. In south the sprawling Industries and in the north the undeveloped agro-based villages could be seen. During the last nineteen years this Department for Adult, Continuing Education and Extension of the University had been trying hard to accomplish the educational needs of the people living behind the mud-walls of those villages and sheds of labour hutments. The University does not consider this work simply a part of various functions of the University. It sincerely believes that formal and non-formal methods of learning should be promoted together than separately, and it should be promoted for making the University system truly meaningful in the present Indian scenario. Keeping these views in mind the University has been developing the Adult, Continuing Education and Extension activities carefully in a rapid pace.
From its inception the Department has adopted a policy to support all LLL initiatives of the Governments of India and West Bengal and of NGOs. Accordingly this Department worked in collaboration with the best NGOs of India, like the Ramakrishna Mission, Ushagram Trust and Shikshaniketan during the last 23 years. The Department also collaborated with some NGOs of Bangladesh, like CAMPE in experience sharing and supported the LLL departments of some Indian Universities and some specific initiatives of the UNESCO.
Programmes offered
Sl. No.
Programme
Duration
Intake capacity
Admission criteria
No programmes available.
Faculty Profile(Alphabetical Order)
Department Details
The image of the university as a closed academic community of scholars creating and disseminating knowledge and perpetuating its own type is a thing of the past. The walls which divide the gown and the town have crumbled and the life of the university and that of the community can be vitally linked for their mutual enrichment. We also feel that some university in the country should develop full departments of adult education.
'If the University system has to discharge adequately its responsibilities to the entire education system and to the society as a whole it must assume extension as the third important responsibility and give it the same status as research and teaching.'
1. Teaching
2. Continuing Education
i. Short-term courses
ii. Community based Programmes
iii. Farmer's School
iv. Doorstep Library
3. 'Lokashiksha Kendra' : Community Learning Centres
4. Research and Studies
5. Capacity Building of NGOs and SHGs and Trainings
6. Evaluation
a. Degree Courses : NIL
b. Diploma Course : One year Post Graduate Diploma in Adult Education
Name of the course

Duration

Qualification

Intake

No. of papers

P.G. Diploma in Adult Education

One year

Graduate in any stream

20

Theory – 3

Practical – 3
a. Certificate courses : (Self-Financing) :
Non-formal flexible and need based vocational program.
To be made available to neo-literates, unemployed or partially employed persons, daily wage earners, school dropouts, farmers, entrepreneurs of rural areas, University students, health volunteers, special attention to rural women and weaker section, SHGs.
Acceptance of the philosophy of continuing education as a part of total education program
Reaching out to the larger section of adults through the University system for the purpose of equalization of educational opportunities.
Number of Courses – 33
Completed up to November, 2013 – 4806
Skill formation benefit rate – 23%
Sl No.
Name of courses

Minimum qualification

Fees

Duration

1.

Fishery Management cum Fish Breeding

Class-VIII

800

4 weeks

2.

Ornamental Fish Culture

Class-VIII

600

4 weeks

3.

Primary Health Care & Social Service

Madhyamik

800

4 weeks

4.

Vermicompost Production

Literate

300

1week

5

Mushroom Cultivation

Literate

250

1 week

6.

Commercial Horticulture

Class-VIII

2,500

24 weeks

7.

Environment Quality Assessment & Monitoring

H.S.(Science)

2,500

12 weeks

8.

Mushroom Spawn Production & Cultivation

Madhyamik

1,200

4 weeks

9.

Computer Typing & Internet Operation

Class-VIII

400

2 weeks

10.

MS-Office & Internet

Madhyamik

1,000

12 weeks

11.

Desk Top Publishing

Madhyamik

1,000

12 weeks

12.

Computer Fundamental with Internet & Foxpro

Class-IX

1,000

12 weeks

13.

Fundamentals of Programming with C++ Language & Visual Basic

H.S. (Math) or H.S. with Basic Computer Knowledge

2,000

16 weeks

14.

Computer Fundamentals, Programming In C & Visual Foxpro

Madhyamik

2,500

6 months

15.

Motor & Small Rating Transformer Winding & Servicing

Madhyamik

4,000

6 months

16.

Computer Hardware & Networking

Madhyamik

5,000

6 months

17.
Basic Electronics

Madhyamik

2,500

2 months

18.
Fitting

Class-VIII

3,000

6 months

19.
Machining

Class-VIII

3,000

6 months

20.
Welding

Class-VIII

3,500

6 months

21.
Sheetmetal Forging & Foundry Practices

Class-VIII

2,000

6 months

22.
Wood Work and Modern Designing

Class-VIII

2,000

6 months

23.
Two-Wheeler Repairing & Maintenance

Class-VIII

4,000

6 months

24.
Four-Wheeler Repairing & Maintenance

Class-VIII

4,000

6 months

25.

Refrigerator & Air-conditioner Repair & Maintenance

Class-VIII

4,000

6 months

26.

MIG Welding

Madhyamik

2,000

6 weeks

27.

Core & Advanced Java Programming

Madhyamik

(with Computer knowledge)

2,500

12 weeks

28.

Database Management System & Oracle

Madhyamik

(with Computer knowledge)

2,500

12 weeks

29.

Plumbing

Class-VIII

2,500

6 months

30.

Electrical Wiring

Class-VIII

2,500

6 months

31.

Managership of Civil Constructions

H.S.

7,000

12 months

32.

Wet Cell Battery & Inverter Making & Maintenance

Class-VIII

2,500

6 months

33.

Communicative English

H.S.

1,500

3 months
Target groups :
• Rural housewives, small and marginal farmers, SHGs.
• Daily wage earners.
Duration : One day
Community based Continuing Education courses :
• Mushroom cultivation for self help and other disadvantaged groups.
• Field-level training on Problems of Pre- Kharif crops.
• Fertilizer management of Rabi crops.
• Crop rotations and sustainable agricultural farming in Nadia District.
• Basics of Food and Nutrition.
• Benefits of rainwater harvesting and low-cost housing.
• Legal literacy for women.
• Mother and child care
• Best utilization of homestead land.
• Vermicompost production & Azolla Cultivation
• Combating arsenic pollution and purification of drinking water at home level.
• HIV-AIDS awareness.
• Life skills for Adolescent groups.
Participation in Workshops /Seminars/Evaluation :
• Project Officer & Co-ordinator was invited by the Deputy Director, Tasneem Athar of Campaign for Popular Education (CAMPE), Bangladesh to visit in series of mobile workshops & other Two cities of Bangladesh to learn & share the experiences with the member of CAMPE, working at field level in promoting the Education For All Goals, from December 31 to January 09, 2013.
• On 25.03.2013, the Project Officer & Co-ordinator Dr. Niladri Biswas was the special invitee in the Seminar on "Swami Vivekananda & his thoughts – a fresh appraisal", organized by P.G. Department of Philosophy and Sanskrit of Kalyani University.
• The Project Officer & Co-ordinator attended two-days consultations for collaboration between NLMA National Literacy Mission Authority) and Universities organized by Department of Adult, Continuing Education and Extension, University of Delhi, on11-12 July, 2013.
• On 18th to 20th July, 2013 the Project Officer & Co-ordinator attended to International Conference on Achieving Literacy for All : Innovative approached to scale up literacy, reduce gender disparities and create a literate world in New Delhi, organized by National Literacy Mission Authority (NLMA) Ministry of Human Resource Development, Govt. Of India and UNESCO Institute of Lifelong Education, Humburg.
• On 14th September, 2013 the Project Officer & Co-ordinator Dr. Niladri Biswas participated to the workshop on Sharing result/findings of piloting Systematic NFE Delivery Mechanism organized by UNESCO, Dhaka, Bangladesh.
1. Causes of backwardness of Santhal community residing at Kanpur under ward no-14 of Gayeshpur Municipality of Nadia.
2. Struggle for survival of Handloom artisan of Fulia.
3. Migrated labours of Brickfield of North 24 Parganas.
4. The lifestyle of Binmalo community residing at Majherchar area of Kalyani, Nadia.
5. Day to day struggle of female members of fisherman communities residing at Tentultala under Halisahar Municipalities, North 24 Parganas.
6. Socio-economic condition of Durlav (ST) residing the bank of Anjana river of Krishnanagar, Nadia.
7. Drug addiction.
8. A report on the unauthorized shops on both sides of busiest road of Kabiguru Rabindra Path of Kanchrapara, North 24 Parganas.
• Preparation of spices
• Bee-keeping
• Preparation of coconut ball
• Digestive pill made by emblica.