Department of Physical Education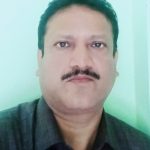 Dr. Saikot Chatterjee
Head of the Department
Associate Professor
Departmental Phone No.

Extn No- 273

Departmental E-mail Address

hodphysical_edu@klyuniv.ac.in
Department of Physical Education under University of Kalyani started as a teaching department in 1963. It has the unique distinction of being pioneer, with only two other
universities in India, in starting a teaching course in Physical Education as a University Department.
Department has started courses with 19 students and the student strength increased to 25 with five women students in 1965. It has been increased to 65 in 1974. With introduction ofPhysical Education as a compulsory subject in the Secondary Education Curriculum, to meet the huge demand, the University has increased the student strength to 80 including 20 women students in 1977.
The department started B.P.Ed. Course of four semesters under NCTE regulation 2014 from 2015-2017 batch with the intake of 50 students. Similarly the department has also
received NCTE recognition for M.P.Ed. Course with the intake of 40 students from 2015-2017 batch.
Programmes offered
Sl. No.
Programme
Duration
Intake capacity
Admission criteria
No programmes available.
Faculty Profile(Alphabetical Order)
Department Details
 Special Lectures on Physical Education
 Fitness Program for University Students
 Self-defense program for University women's community
 7 days National Workshop on Research Methodology & Statistical Analysis
 21 days Summer Fitness Camp for University Students
 Yoga Certificate course
 21 days Summer Yoga Camp
 Gender Sensitization Programme
 Academic & Cultural exchange program with other Institution
 Departmental Camp
 Educational Tour
 Re-Union
 Observation of International Yoga day
 Observation of International Sports day
The Department has kept the visions with distinct objectives:
a. To develop knowledge and management skill for efficient functioning as
i. Professional leaders for educational institution;
ii. Recreational leaders;
iii. Organizers and managers for sports and games;
b. To help in acquiring a depth of knowledge of academic discipline of Physical Education.
c. To develop professional competence and sense of dedication;
d. To foster and promote research in Exercise and Health Science;
e. To provide leadership for the development of Physical Education as an integral part in all levels of educational system;
f. To provide facilities and organizational infrastructure for sports activities of the general students and employees of the University and its feeder areas and
g. To fulfill professional requirement for Physical Education and Sports of the State and the Region.
B.P.Ed- 50
M.P.Ed- 40
M.Phil- 10
Ph.D- As per UGC norms.
SET/NET/JRF qualified- 25
PhD awarded- 40
Placement in Schools and Colleges- More than 70% absorbed in various Schools, Colleges & Universities
 Gymnasium with Gymnastics equipments
 Multi-gym
 Swimming Pool
 Indoor Badminton court
 Indoor Table Tennis court
 400m Track
 Football Ground
 Basketball Court
 Handball Ground
 Kabaddi Court
 Kho-Kho Ground
 Volleyball Court
 Cricket Ground
 Hammer Throw cage
 Hockey Ground (Grass)
Separate enriched stack in Central Library of the University with the books of Physical Education and Sports Sciences (Five thousand books)
 Prof. Alok Kr. Banerjee (Former Vice Chancellor of K.U)
 Prof. Sudarsan Bhowmick (Emeritus fellow, JU)
 Prof. Kanchan Bandyopadhyay (Retired Professor from Department)
 Prof. Brajanath Nath Kundu (Professor, Visva-Bharati University)
 Prof. Samiran Mondal (Professor, Visva-Bharati University )
 Prof. Parimal Debnath (Retd. Professor Jadavpur University)
 Prof. Sudip Sundar Das (Professor Jadavpur University)