Department of Rural Development Studies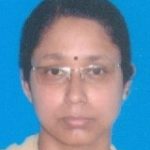 Dr. Tapati Bhadra (Banerjee)
Head of the Department
Assistant Professor
Departmental Phone No.

2582-8750, 2582-8220, 2582-8477, Ext.266

Departmental E-mail Address





Rural Development has been given immense importance during the last couple of decades by the Government, both central and state, particularly in the process of development of economy by implementing huge number of policies and programmes. After 73rd Constitution Amendment Act, 1992 various functions (as specified in eleventh schedule) are now being done by the rural local governments. As a result the rural institutions as well as the organizations involved in the development process of the economy need well educated professionals to get success of the goal as envisaged. The present department of rural development studies, erstwhile INSPARC, was established against the backdrop of the above in the year 2003 under the faculty of Engineering Technology and Management University of Kalyani. It has two-fold objectives: promotion of academic advancement in general and rural development in particular on one hand and the teaching as well as training of students who will capable of taking challenges in the real world of the rural sector in our country on the other. At present, the department offers two-year Post Graduate programme in Master of Rural Studies and Ph.D programme under the faculty of Arts and Commerce.
Programmes offered
Sl. No.
Programme
Duration
Intake capacity
Admission criteria
1
Master of Rural Studies
2 Years
20

B.A.(Hons)/B.Sc.(Hons)/B.Com (Hons) in any subject from any UGC recognized
University.

2
Ph.D
3-6 years
As per the available vacancy

Through Research Entrance Test(RET)
Faculty Profile(Alphabetical Order)
Department Details
Panchayati Raj and Governance;
Local government accounting, budgeting and financial management;
Decentralised planning through participatory approach
Contemporary developmental issues related to local governments, both rural and urban.
Issues on Rural and Women Entrepreneurship,
Issues on NGOs and Local Governments
Issues on Micro Finance, Corporate Social Responsibility and Community Development
Rural development and livelihood issues,
Gender and women development,
Social Sector development.
The Department has well decorated buildings with modern classroom set up
Central Library facility with a good number of relevant books, national and international journals are available for ready reference.
A separate Computer Lab facility is available for students
Hostel facilities are available for both boys and girls
Internet and wi-fi facility also available in the Department.
Ongoing: 'Enhancement of Managerial Skill of Members of Women SHG Clusters', Under Rusa Component 10 (Entrepreneurship and Career Hub)
Completed: 'An Assessment of Status of Financial Inclusion among Tribal Households in Selected Backward Districts of West Bengal and Odisha', under ICSSR IMPRESS
Full Time: Number
Part Time: Number: 2(Two)