-86 Degree Deep Freezer (Eppendorf CryoCube)
Ultra low-temperature freezers have an operational range of -45 to -86 degrees Celcius. They are used for the storage of drugs, enzymes, DNA, proteins, chemicals, viruses, bacteria, cell preparations, and tissue samples, among others. Storage at this temperature ensures the cessation of biological processes and chemical reactions and the perpetualization of the material in its state prior to freezing. The Eppendorf CryoCube freezer installed at S. N. Bose Innovation Centre is available for use on demand.
It will be opened for users every Monday (11 am to 12 noon) and every Thursday (3pm to 4pm). If the before-mentioned days are holidays, the freezer can be opened on after and before day respectively of the same week.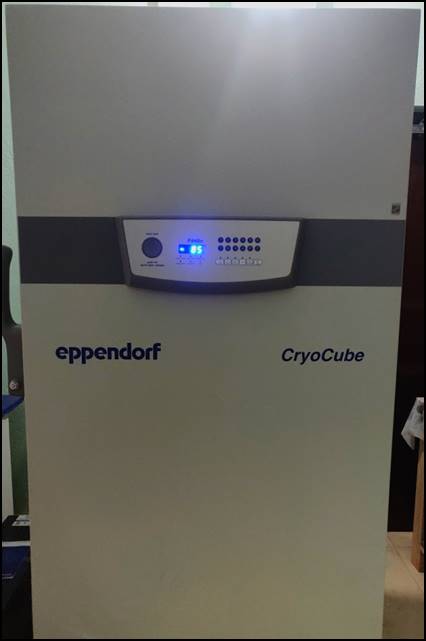 Usage Charge (INR)
Internal
Rs 10 per cryo-box per week

Rs. 40 per cryo-box per month
For Technical Details
Akash Bhattacharya
S. N. Bose Innovation Centre (Instrumentation)