Spectrofluorimeter (Hitachi F-7100)
Spectrofluorimetric is a rapid, sensitive and quantitative method for the characterization of molecular components present in a sample based on fluorescence. Spectro-fluorimetry is a sensitive and specific diagnostic and research technique that is used for a variety of environmental, industrial, medical diagnostics, DNA sequencing, forensics, genetic analysis, and biotechnology applications.
The Hitachi F-7100 spectrofluorimeter installed at the S. N. Bose Innovation Centre can perform Fluorescence, Phosphorescence, Luminescence, 3 dimensional time scan measurement with contour potting-fluorescence/ Phosphorescence, bird's eye view etc. The system is available to researchers on demand.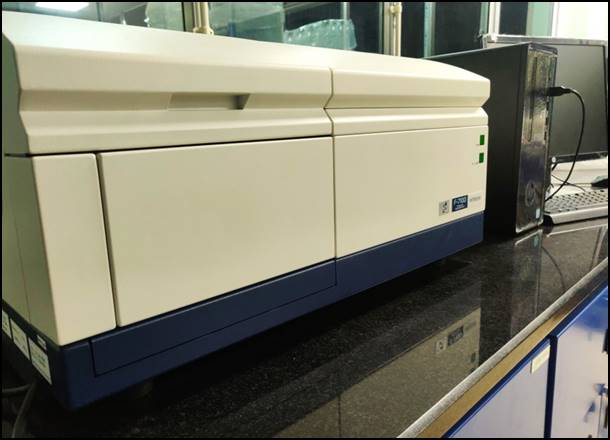 Usage Charge (INR)
Internal
Rs. 100 per hour
External
Rs. 300 per hour