Department of History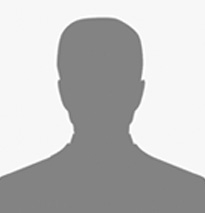 Shri Alok Kumar Ghosh
Head of the Department
Associate Professor
Departmental Phone No.

(033) 2582 8750
Ext. 281 : HOD, 282: Office

Departmental E-mail Address

hodhistory@klyuniv.ac.in
The Department of History, University of Kalyani, was established in 1978 with three whole-time teachers in a small corner of the composite building. It started its journey with a 2-year P.G. Course drawing students mainly from the graduates of other universities. At present the students mainly come from the undergraduate colleges, affiliated to the University of Kalyani. In undergraduate level forty-two affiliated colleges teach both Honours and General course and one college offer only General course. However pass out of other universities also come to the department. Our former teachers include Professors Rakhal Chandra Nath, Balai Chandra Barui, Nikhilesh Guha, Amal Das, Smritikumar Sarkar, Nilmani Mukherjee, Sekhar Bandyopadhyay, Nirban Basu, Amit Dey, Suparna Guptoo, Ritwika Biswas and Anira Phipon (Lepcha).
The uniqueness of the post-graduate syllabus of the department lies in having a full paper on 'Historiography' and special papers on 'Women Studies', 'Science & Technology', 'Environment & Ecology', 'Indian Diaspora' etc. The Department has research programmes with varied thrust areas. Till 6th June 2018, forty eight (48) Ph.D. programmes [Click here for details] have been successfully completed and the research students have been awarded Ph.D. degrees. Two Refresher Courses had been organized by the Department so far. Four (4) Ph.D Course Works had been completed and another is going on.
Programmes offered
Sl. No.
Programme
Duration
Intake capacity
Admission criteria
No programmes available.
Faculty Profile(Alphabetical Order)
Department Details
Type of Course/Degree
Name of the Course/Degree
Duration
Intake capacity
Eligibility

Post Graduate Degree

M.A

2 Years
(4 Semesters)
120


B.A History Honours

M.Phil Research Degree

M.Phil

2 Years
(4 Semesters)
06
As per Univ. M.Phil Regulation

Doctoral Degree

Ph.D

2-5 Years

As per Univ. Ph.D Regulation
(Master Degree with NET/SET/KURET)
The Department has four class rooms out of which two are big to accommodate the PG students for general class, those are situated in the ground floor, one of which is smart class room; other two are comparatively small meant for special group and Ph.D coursework classes situated in the 2nd floor.
The department has a library room, a tiny computer lab with internet facility, 5 faculty rooms & 1 office room.
The department has Power Point Projection system. It has inverter to meet the situation during power-cut. It also has water purification system with three machines out of which two are exclusively for the department and another is on sharing basis.