Department of Education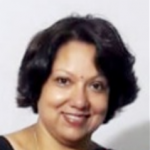 Professor (Dr.) Debjani Guha
Head of the Department
Departmental Phone No.

(033) 2582 8348

Departmental E-mail Address

hodeducation@klyuniv.ac.in
The Department has an eventful history in dissemination of knowledge since its inception about forty five years back. The Department was established as a Govt. sponsored Teachers' Training College in 1958.
The Department expanded its programme of studies and research in 1970-71 and introduced two-year MA/M.Sc course in Education. Thereupon, during the 5th. Plan UGC became satisfied to sanction more teaching posts which stood as: Professor-one, Reader-four, and Lecturer –sixteen including one Co-ordinator for its Extension wing (NCERT). Since then research programme sprung up vigorously. It got further stimulation in the hefty days of re-organization of the national educational scenario with the NEP, 1986 and initiated M.Phil in Education, eventually the first in the Eastern part of the country. In maintaining continuous growth spurt, the B.Ed. Course got permanent recognition of NCTE in 1999. The strength and potential of Department was duly assessed by the MHRD, and the Higher Education Department, Government of West Bengal and upgraded it as Institute of Advanced Studies in Education (IASE) in 2000. Subsequently, it received central Capital Grants of Rs.115 lakh for expansion of infrastructure in specified dimensions. With this funds the Department has been more enriched in –teaching –learning supports facilities of all kinds including departmental library and laboratories besides extension & building of physical infrastructure. New ICT Lab has also been built .
Thereby old existing curricula have been modified and / or updated for preparing qualified man-power to fit themselves in contemporary world of education. Sequel to these , as an integral part of the IASE scheme the Department has already introduced NCTE recognized one –year M.Ed. course with effect from 2002-03 academic session and its is expecting to start various in-service teacher education programme very soon. A bunch of curricula for continuous in-service education & re-education for teacher, teacher-educators, and middle-level education mangers of divergent roles has also been developed very meticulously. Proposal for recurrent financial assistance from MHRD is now in active consideration of the governments. The Department in spite of several odds and hurdles continuously advances to attain its Vision : " A community of quality educators rooted in Indian tradition ", Mission : 'to promote academic excellence and to provide quality education for preparation of teachers, educational managers and researchers' monitors stakeholders' satisfaction and changes accordingly.
During the last five years the Department has successfully organized two national seminars four UGC Refresher Course in Education and one university level Workshop on B.Ed. Curriculum Renovation .Within the span of the last five years about 15 students have qualified either SLET/SET or NET and about 20 students have been placed as lecturers in colleges through W.B. College Services Commission and six students have joined as lecturers different PG Departments of University. Additionally, nearly 25 students have been awarded with Ph.D. in Education and about 300 students have been recruited as assistance teachers through W.B.School Services Commission.
Programmes offered
Sl. No.
Programme
Duration
Intake capacity
Admission criteria
No programmes available.
Faculty Profile(Alphabetical Order)
Department Details
B.Ed. – 50 students
M.Ed. – 50 students
M.A./M.Sc. – 70 + 70 students
M.Phil. – 10 students
Ph.D – 88 Student
Laboratories :
Special Equipment : LCD Projector, VCR, Lap Top
Computer Facility : PC with LAN with INTERNET connectivity
Library : Enriched Departmental Library with over 10,000 titles
The Ministry of Human Resource & Development (MHRD), Govt. of India has identified this department as the Institute of Advanced Studies in Education since 2000 and has sanctioned an amount of Rs. 1.15 Crores for infra structural development like extensions of academic and library buildings, Computer-cum-Language Laboratory, where PCs are in LAN with INTERNET connectivity.
Special Equipment
LCD projector, VCR, Lap Top.
An Enriched Departmental Library with over 15,000 titles.
Departmental Journal: Journal of Educational Research, ISSN -2249-6130 – Biannually Referred Journal in Education.
Total Number of Scholarships Available (URS) : 08 and Part-time: 96
Total Number of Ph.Ds Awarded (within 5 years) : 150
Departmental/Central Project like DSA, COSIST, FIST, MODROB, etc both completed and on-going – Collaborative Research
Industry – Department Collaboration
National Seminar on Reality & Practices of NCTE Curriculum Framework- 2009 in the light of National Curriculum Framework-2005,22 & 23 Sept.2011( Funding MHRD through Govt. of West Bengal)
National Level Work-Shop ,01.03.2012 to 06.03.2012, (Funding MHRD through Govt. of West Bengal)
International Seminar on Thoughts & Ideas of Swami Vivekananda of Education,18& 19 April,2012, ( Funding MHRD through Govt. of West Bengal)
National Level Workshop on Modification of Teacher Education Curriculum,12.12.12- 19.12.12, (Funding MHRD through Govt. of West Bengal)
Additional Important Information: Consultancy in the area of Teacher education Programme to the Government and other concerned persons.
A. Collaboration with other Universities: Programme Study Centre for B, Ed Programme since 2003…
B. Information about UGC RCC Refresher Course: Four Refresher Courses in Education have been organized during the period from 2001 to 2004.
C. Proposed Programmes under IASE (MHRD) funded: To be started
Organization of Schools /Centers, etc: Department has been upgraded to IASE [MHRD] as a National Resource Center for In-service Teacher Education since 2000; Programme Study Centre for IGNOU B.Ed. Programme since 2003.
Alumni : Alumni hold distinguished positions as Dean P.G. Department of Education, Professors of University ,Principal of Colleges, Deputy Director of School Education, Secretary , WBBSE, University Faculty Members, Teacher Educators at Secondary and Primary Education, Principal of DIET, District Inspector of School, Headmaster/Mistress of Secondary School, School teachers . Some of them have been adjudicated as National Teachers. A few have made significant contributions to public life as MP, MLA, Dramait, Writer, Mass Media professionals.
Collabortion with other Universities
Programme Study Centre for B.Ed. Course, IGNOU.