Department of Food and Nutrition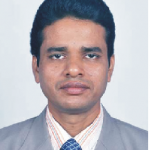 Professor(Dr.) Jatindranath Bhakta
Teacher-In-Charge
Professor
Departmental Phone No.

9647506301 / 8585040972

Departmental E-mail Address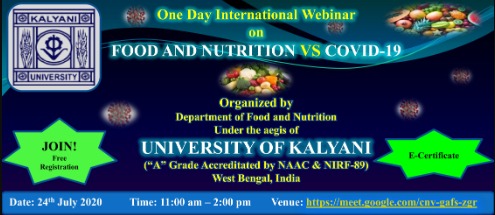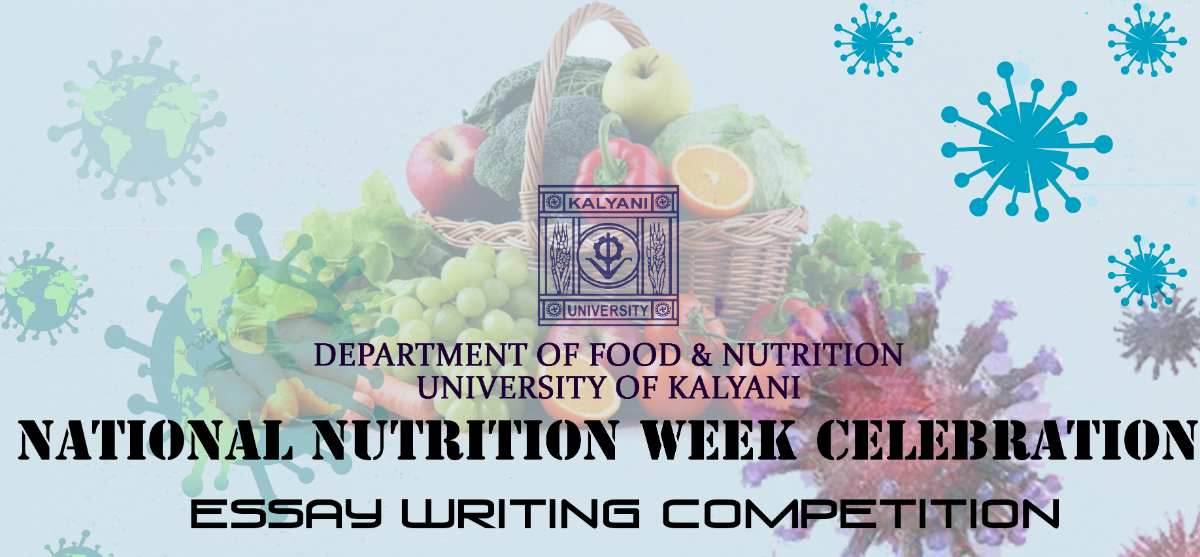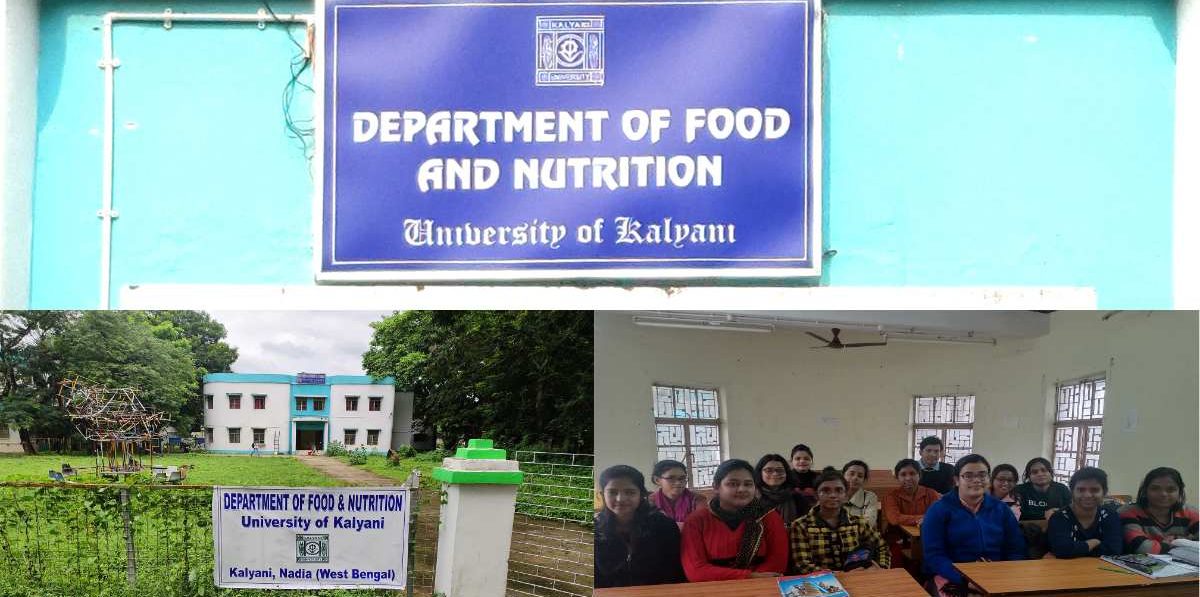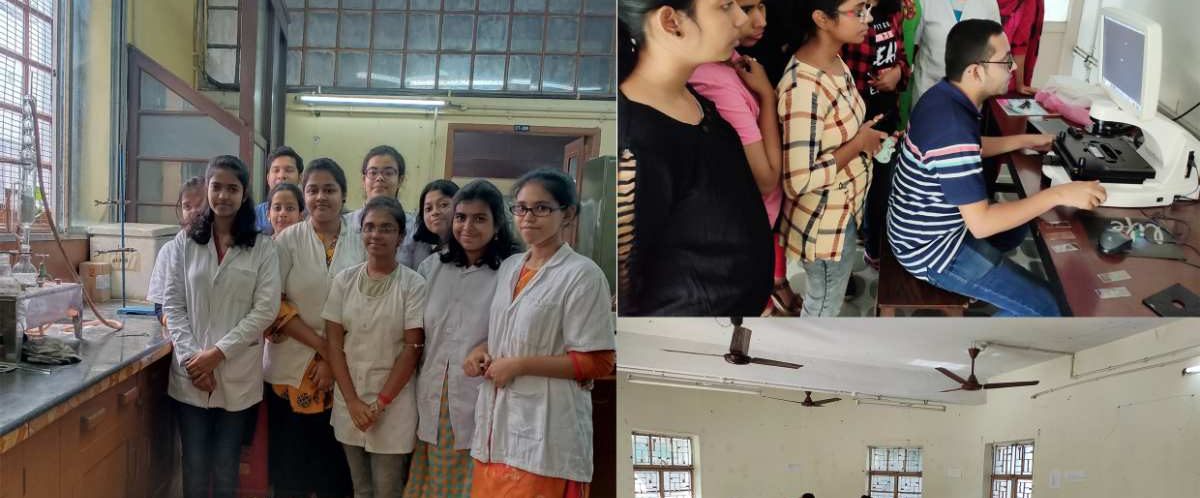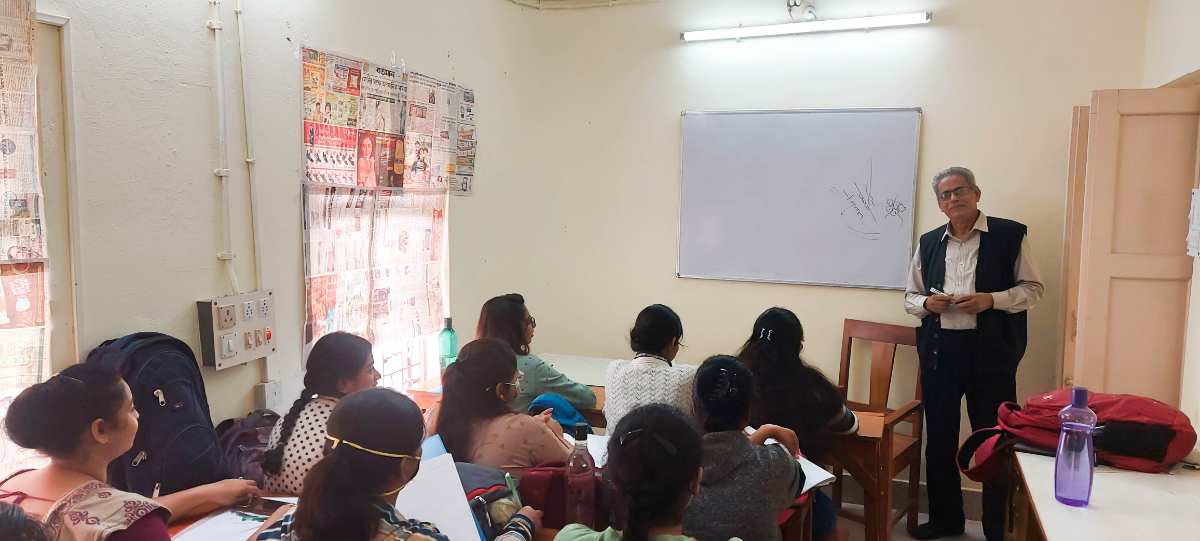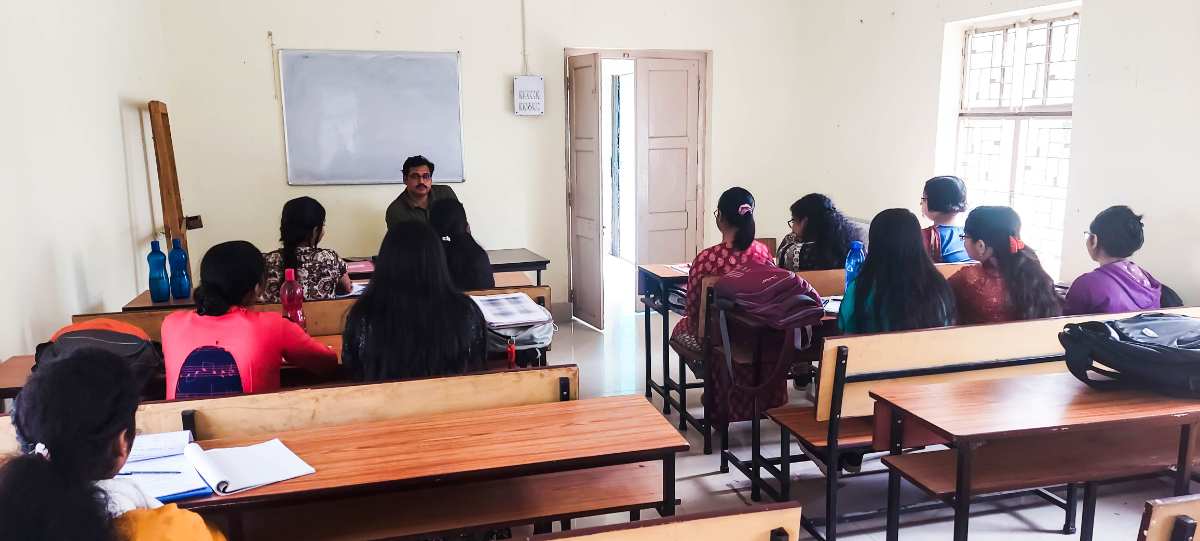 It is a great pleasure to share that, the Department of Food and Nutrition started its academic and scientific endeavor since 2019. The primary objective is to provide postgraduate education to students in Food and Nutrition under the University of Kalyani. The department focuses on providing quality education to students and carrying out cutting-edge research and development in the concerned fields. The curriculum of the department is designed in such a manner as to focus that our students get career opportunities in reputed educational and industrial institutes. The department has initiated since its beginning, with a high standard of academic and infrastructural development. Presently, it offers M.Sc. in Food and Nutrition having different areas of specialization, namely, Food Microbiology, Advances in Food Science & Chemistry, Nutraceuticals and Functional Foods, Community Nutrition, Food Preservation, Packaging, and Post-harvest Technology, Food Toxicology, Geriatric, Sports & Space Nutrition, Food product Development, Clinical Nutrition and Processing with internship/industrial training.
The outstanding academic program of the department is enhanced by the quality teaching and research, laboratory experience, as well as community outreach activities, supported by easy access to a department library, computers and other necessary facilities. The well catered curriculum has been expanded to convene the emerging needs and challenges in the area of Food and Nutrition. This has been achieved through not only course work but also with prominence given to research, community work focusing on capacity building of an underprivileged section of the population, seminars, internship/training in hospitals, food industries, and related organizations, educational tours, conferences, and workshops.
To augment the students' perspective, the department holds seminars, workshops, and lectures from time to time by distinguished people working in the field of Nutrition and Food Technology or in collaboration with organizations related to these fields. Apart from this, the students and faculty are encouraged to participate and present papers at various National and International conferences.
The Department of Food & Nutrition have a capacity of admitting twenty graduate students from different domains- Food and Nutrition, Physiology, Microbiology, Biochemistry, Human Development, Home Science, Chemistry, etc.
Programmes offered
| Sl. No. | Programme | Duration | Intake capacity | Admission criteria |
| --- | --- | --- | --- | --- |
| 1 | M.Sc | 02 Years | 20 | B. Sc. in Home Science, Food & Nutrition, Physiology, Microbiology, Biochemistry, Biotechnology, etc. |
| 2 | Certificate Course on "Clinical Nutrition & Diagnosis" | 6 Month | 10 | B.Sc in Physiology/Home Science/Food & Nutrition &/or M.Sc in Physiology/Zoology/Chemistry/Bio-Chemistry/Biophysics/Biotechnology/Food & Nutrition/Home Science |
Faculty Profile(Alphabetical Order)
Department Details
Prof. Sagar Sanyal
Retd. Professor, Department of Physiology, West Bengal University of Animal and Fishery Sciences, Kolkata
Prof. Rintu Banerjee
Department Agriculture & Food Engineering, Indian Institute of Technology, Kharagpur
Prof. Ramkrishna Pal
Ex Director, ICAR-National Research Centre on Pomegranate, Solapur
Prof. Sanjit Dey
Department of Physiology, University of Calcutta
The Department of Food and Nutrition aims towards brilliant academic excellence with fundamental scientific research and technological approach for the students aiding for oriental, robust scientific knowledge and development leading to socio-economic and public health welfare.
Building the knowledge of the students for competing at national and international platforms and making them eligible for successful registered dietitian nutritionist along with other employment avenues in the field of food and nutrition and allied sectors.
Continuously practicing the art for making efficient health care professionals.
Providing higher education and guidance to create postgraduates leading to the growth and development of successful bright individuals which will finally enhance the scientific merit of the society.
To development of nutrition concepts in students to assess and develop the nutritional health of communities.
To determine and translate nutrient needs into menus for individuals and groups across the lifespan, in diverse cultures and religions, and for different income levels.
To plan a community intervention based upon a needs assessment
To advocate for a public policy related to nutrition programs or health care.
To interpret and apply nutrition concepts in order to evaluate and improve the nutritional health of individuals with medical conditions
To apply biological, biochemical, and physiologic scientific principles to nutrition practice
To interpret medical terminology and laboratory parameters relating to nutrition
To interpret scientific research, apply it to nutrition practices, and document interventions
To adopt the various domains of nutritional and food research for health promotion/disease prevention activities or uncomplicated instances of chronic disease of the general population.
To development of management principles in students to evaluate human, physical and fiscal resources in organizations.
Research area includes the broader aspects of the subject Food and Nutrition. It specially emphasizes following multifaceted domains:
Nutritional Physiology
Nutrigenomics
Metabolomics
Biochemistry
Disease Biology
Food Chemistry
Food Microbiology
Food Toxicology
Sports Nutrition
Therapeutic Nutrition
Department of Food and Nutrition has adequate number of classrooms and laboratories equipped with required instruments, audio-visual system and computer facilities. The Department has moderate collection of literature, books and periodicals. Rich wealth of knowledge and information is available in the Central Library of our University in the form of numerous texts and reference books as well as related journals and periodicals.
Department of Ecological Studies has two laboratories for Master's students equipped with different equipments, the major ones are stated below:
Bionocular Microscope
Compound Light Microscopes
Centrifuge
Digital Balance
General freezer
Deep freezer (-20oc)
Magnetic Stirrer
pH Meter
UV Spectrophotometer,
ELISA Plate Reader
Agarose Gel Electrophoresis System
UV Transilluminator
SDS-PAGE Electrophoresis system
Western Blot Apparatus
Powerpack
Micropipette
Vortex Shaker
Microwave
Double Distillation System
Magnetic Stirrer with Hotplate
Full Time: 00
Part Time: 00
Department of Food and Nutrition organized one day International Webinar on "FOOD AND NUTRITION VS COVID-19" on 24th July, 2020 through virtual mode. The virtual event was a huge success with more than 1000 participants, and it was very well appreciated by the audience.
The Department of Food and Nutrition celebrated National Nutrition Week from September 1st -7th, 2020. The department conducted essay-writing competition for the students of 2nd. The competition was organized to encourage the writing skills of the students on various issues of importance and arouse their interest in dealing with such problems. The students had to write thousand words on any one of the given topics. The topics were thought provoking.
Department of Food and Nutrition and Department of Ecological Studies jointly organized one day International Webinar on "ENVIRONMENT-FOOD-HEALTH NEXUS UNDER CHANGING GLOBAL SCENARIO" on 6th & 7th September, 2021 through virtual mode. The virtual event was a huge success with more than 1500 participants, and it was very well appreciated by the audience
Commencement of RUSA-sponsored Six Month Certificate Course on "CLINICAL NUTRITION & DIAGNOSIS"
The department of Food & Nutrition actively collaborated with different National/International academic institution/private laboratories/organizations.
University of Calcutta
Kazi-Nazrul University
Jadavpur University
Vidyasagar University
Aliah University
Techno India University
Adamas University
Sister Nivedita University
CSIR-Indian Institute of Chemical Biology
ICAR-National Research Centre for Grapes
ICAR-National Research Centre on Pomegranate
ICAR-Central Institute of Horticulture
Borlaug Webservices
Budge Budge Refineries
Mitra S.K. Private Limited